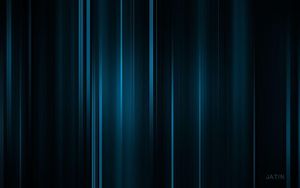 "John combines so many gifts: extraordinary levels of musicianship, composition, production and creativity. But perhaps even more uncanny is his ability to climb into a film and the director's head. I hope to continue working with John for a long time to come. Salut."
Steve Stone, Director
---
"John Koutselinis is a rare precious gem in terms of scoring for storytelling. I'm super honored to have had the opportunity of working with such a remarkable composer and artist"
Alvaro Garcia Martinez, Director
"I can't thank John Koutselinis enough for his amazing contribution to The Ballroom Dance Spell 's soundtrack and the energy it brought"..."Composing music for a choreography is quite tricky and the result is incredible."
David Levy, Director
---
"John is a master of his craft. He is capable of creating a huge cinematic score with a full orchestra yet at the same time
can also compose the subtlest of melodies and ballads. He is well trained as a classical musician yet relevant and contemporary.
John did the most amazing score for Centurion Resurrection and can't wait to work with him again"

Richard Bazley, Director
---
"Working with John was an honour. He is an extremely talented composer, with the ability to grasp exactly what is needed on a project, and also has the ability to execute specifically what is needed on time, and within budget. I would welcome the chance to work with him again"

Danny Wilson, Director
 
---
" ..this is a proud and inspiring sounding work, it is a score that contains so many themes which all have to them an individual quality but at the same time are working together to create a style and sound that is filled with a deep and affecting musical persona."
The Great Alaskan Race - OST Review by  Movie Music International
---
"A richly thematic and sweepingly gorgeous work."
The Great Alaskan Race - OST Review by Soundtrack Universe
---
"John is an incredible talent to work with...
...I've had him compose for my web series/film "We Are Angels", each episode consisting of different themes and each time
he has been able to capture an epic quality needed in the story being told. His themes are emotionally complex

He has the ability to perform at the highest level you need or be able to tone things down and give things heart.
The best quality he has is he's very personable.

Though we've only spoken on the phone once, he living in the U.K., me living in the U.S., we got along great.
He actively wants to know where you're coming from as a filmmaker so he can best express it through music.
Music is so important in filmmaking, and to have someone who understands you and your project is invaluable.
John has definitely taken my project to the next level."

Aaron Garcia, Director
 
---

"John has provided an exceptional soundtrack for the film Katherine of Alexandria. His memorable score gives it so much more gravitas and emotional impact."

Jack Goddard, Actor - 'Katherine Of Alexandria'
 
---
" I wanted it to be a very obvious homage to Indiana Jones and classic action/adventure films. I owe our brilliant composer John Koutselinis a debt of gratitude for channelling the spirit of John Williams " 
Mike Barnett - Director
---
"The music and atmosphere is brilliant also!" - Review of 'in Extremis' by Jonathan Hughes for TheKillerSpotlight.com
---
"The musical score by John Koutselinis is lush and appropriately dramatic."
Review of the series 'We Are Angels' by 'The 7th Matrix' 
---
"John composed the soundtrack for the feature film 'Temptation', on which I was one of the producers.

John's score was fantastic. His work is very considered, he is a consummate professional, clear communicator and handles
last minute changes to reels very well!"

Steve Jaggi, Producer
---
"John's film composition on 'The Dinorwig Slate Quarry' is truly outstanding. A professional score which captures
the mood and emotions within the film, that went way beyond my expectations. His music gave me goosebumps
as it was such a beautiful piece of work which made me very, very happy with the final product.

A very talented composer who understands the language of music with moving images.
John was a true joy to work with all the way through post-production.

I would highly recommend John and I hope I will have the pleasure of working with him again in the near future."

Jason Jones, Producer/Director
---
"I had a chance to listen to a lot of composers in pre-production, needless to say, I didn't need a shortlist
John was an obvious choice.

He had a keen sense in honing in on my vision. Professionally incorporating what I wanted within an amazing score.
Thanks, John you're a genius!"

Mark Morris, Producer/Director & Writer
---
"John is a great collaborator who not only understands what you want but comes up with ideas
that supersede your expectations  and makes the product work even better!"
Top qualities: Great Results, Good Value, Creative

Mike Smith, Director
---
"The 5.1 channel track is very nice, highlighting the films inventive and enjoyable score."-Review on Temptation-DVDtalk.com
---

"John is an exceptional and very talented Composer. The soundtrack to my feature film "Temptation"
was awesome and I highly recommend him. "

Julianne White, Screenwriter
 
---